An initiative founded to do things differently.
Bruce Ladebu, Founder, spent his early years as a professional adventurer, explorer, guide and instructor. In 1993, he was traveling through the newly formed ex-Soviet countries and heard about human trafficking. In 2003, Bruce went underground in Eastern Europe to investigate the plight of homeless children in reference to human trafficking. What he found was disturbing and beyond his ability to confront. Finally, in 2009, Bruce was taken to slave fields in western Asia and what he saw was beyond his comprehension: hundreds of people working in hard labor. Before the end of the day, he rescued his first child.
Soon after returning to the U.S., Bruce knew his lifelong mission was to rescue children and adults from labor slavery and sex trafficking and he founded Children's Rescue Initiative.
Children's Rescue Initiative (CRI) is more than an awareness campaign; it's a movement actively fighting the human trafficking epidemic by rescuing victims around the world. Over the past 10 years, CRI's highly skilled rescue teams have relentlessly fought for freedom – having freed over 2,300 victims and their families.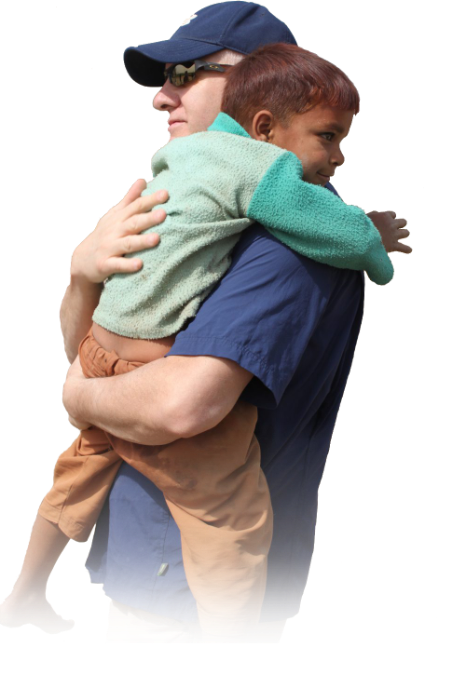 The injustice we're fighting is bigger than us...and it's growing.

Today, in the ever-growing industry of human trafficking, an estimated 40.3 million humans are exploited in the form of stolen freedom.

These individuals are forced into unimaginable labor and sexual exploitation. We can, and must, do more. CRI is committed to ending the cycle of slavery by pursuing the cycle of freedom.

Slavery is more stoppable than ever as we rally around the world and work together. Prevention through awareness and education is vital, and until the cycle is broken, CRI will continue to actively rescue victims from bondage and support them on the road to freedom.

We do this through our operational strategy, which is at the heart of the organization: Rescue. Restore. Raise Up.™
How we're fighting...
Our founder, Bruce, has relentlessly developed the organizational model to RESCUE, RESTORE and RAISE UP victims of human trafficking. This model sees the enslaved freed, the freed restored and the restored raised up to a new and successful life.
The cycle of freedom operates in such a way that when one victim is rescued, they influence the world by being the next generation of advocates against slavery.
As our team members travel the world, actively accomplishing the RESCUE, RESTORE, RAISE UP strategy. CRI ensures distinctive impact and success through the diligent selection and world-class training of each member.
United by a foundational passion to free the victims of human trafficking, our CRI team and strategic partners pull on their extensive experience, networks, and diverse spectrum of skills and resources that lend to the success of each individual pillar.
Are you called to join the fight?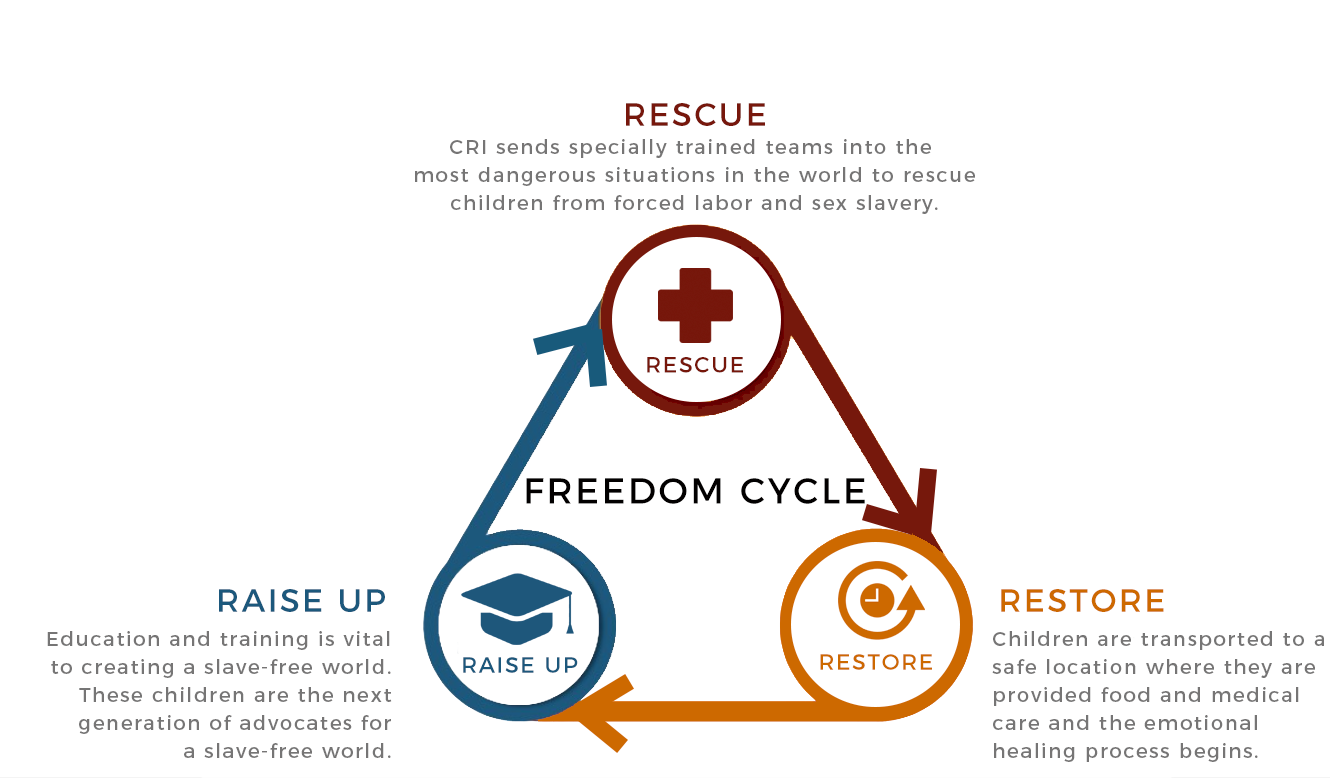 We know we can't solve it alone.
Please thank and support these CRI Business Partners.
They are committed to providing significant resources to accomplish the CRI mission to Rescue, Restore, and Raise Up.

Intuitive Tactics, Fear Management and Mindset Development for Personal Protection.
Meet the people behind the mission.