Description
To learn or refresh skills in survival, evasion, resistance, and escape.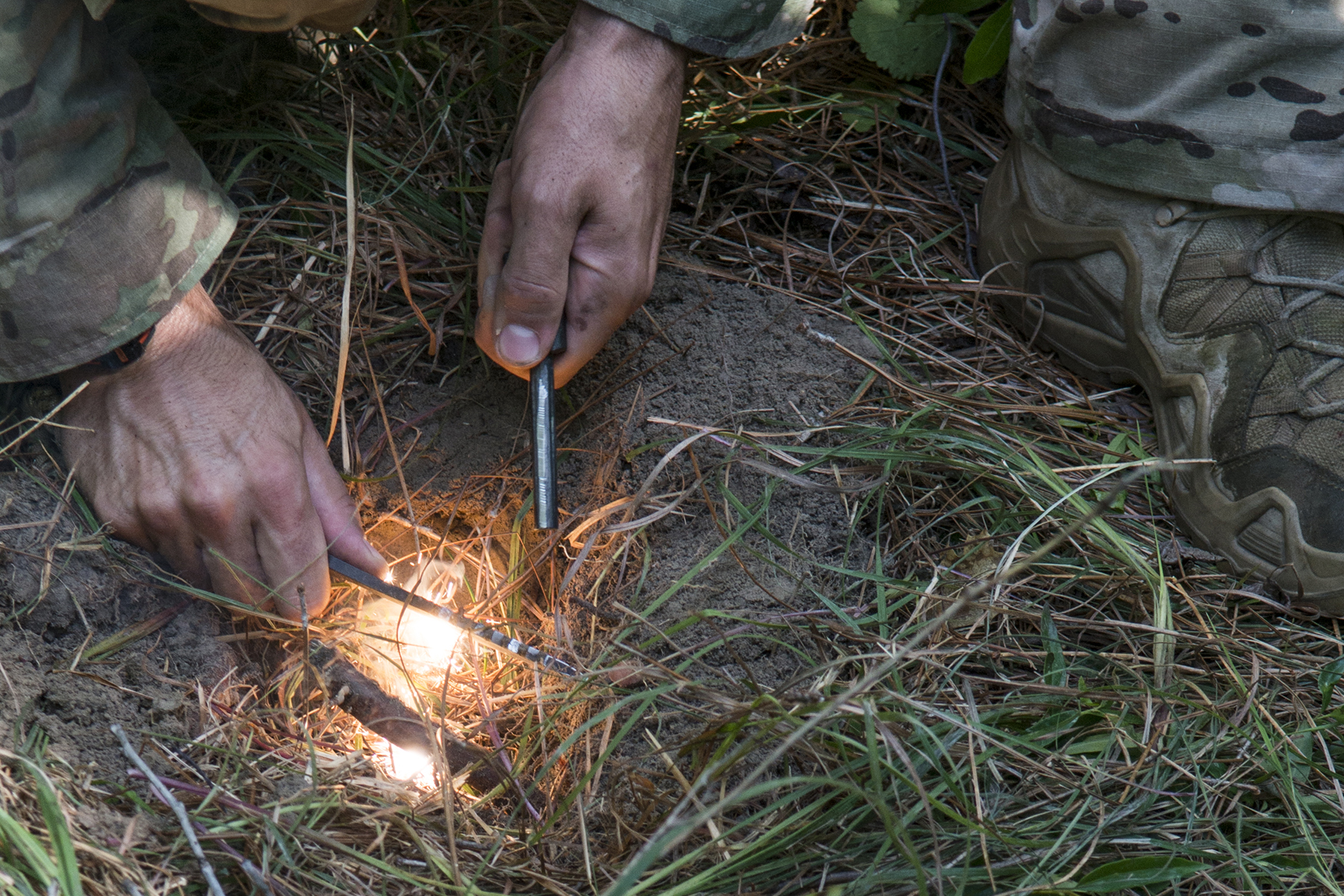 The CRI S.E.R.E. COURSE is designed to teach Survival, Evasion, Resistance, and Escape via total immersion. This course utilizes five full days to introduce, practice, and polish a wide variety of essential skills that could mean the difference between life and death.
Our total immersion approach affords individuals and teams the necessary time to learn at their own pace, while retaining as much of the curriculum as possible. This course is optimal for people living with actual threat potentials, as well as those who simply wish to increase their skills. C-Level Executives, high net-worth individuals and their families, executive protection specialists, and outdoor enthusiasts would all be great students for this life-changing course.
This course is a fundraiser, with all proceeds going toward the CRI mission.
Learn or refresh your skills in:
Shelter-Building
Fire-Starting
Knot Application
Knife and Axe Use
Land Navigation
Tracking
Food & Water Procurement
Camouflage, Cover, & Concealment
Hostage/Captor Interaction
Escape Tactics
And More!
Our Instructors:
Jordon Bowen: Jordon Bowen is a USAF Pararescue Veteran. He has both operated in and lead elite level Special Tactics teams in Iraq and Afghanistan. Jordon graduated the USAF 17 Day SERE Course, as well as several other related courses and trainings, including CRI Teams Training. He currently operates a growing small business in Florida and is an active operator in the CRI community.
Tyler Ervin: Tyler is a 32-year-old USAF Combat Civil Engineer Veteran with a passion for the outdoors. He is a graduate of the USAF 17 Day SERE Course, as well as other survival courses and training. Tyler is an active Certified Protection Specialist and Mechanical/Electrical Technician living in North Carolina.
Bruce Ladebu: Bruce spent 20 years as a professional adventurer, explorer, and guide traveling to some of the wildest places on earth. He has extensive training in tactical skills and 150 hours in executive security training, as well as training in the combative arts of Krav Maga, Silat, and Systema. Bruce also has years of survival training, along with developing other specialized skill sets. As a survival instructor, he taught various courses such as natural wild foods, basic survival, advance survival skills, tracking, stalking, camouflage and hunting skills. Bruce is the founder and director of Children's Rescue Initiative.
LODginG
As part of this course, you'll be camping. Please bring appropriate camping gear. Upon registration (see the form above), you'll receive a What-to-Bring list.
MEALS
Bring lunch and snacks for each day. Lunches should consist of mostly non-perishable items, dry goods, bars, canned goods, pouches of food etc. Breakfast and dinner items will be provided for you to cook.
For drinks, consider bringing teabags, instant coffee pouches, Gatorade powder, hot chocolate packets, hot cider, etc. of your personal preference.
REQUIREMENTS