Description
A course that teaches basic outdoor survival skills
Location
10670 Hwy 18 Conneaut Lake, PA 16316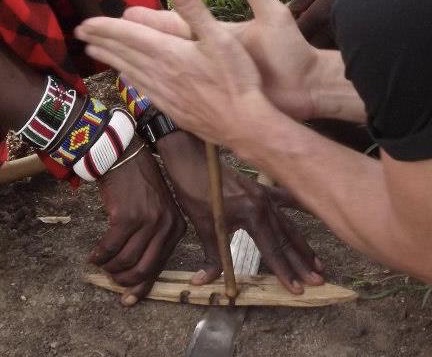 THE BASIC SURVIVAL SKILLS COURSE will teach you survival in the areas of Shelter, Food, Water, and Fire. You'll learn a variety of ways to accomplish those basic needs, including fire-making in adverse conditions, creating multiple types of shelters, water acquisition and purification, and how to find food. These basic skills are a must-know for anyone who travels or ventures into the wild.
Our Instructors:
Bruce Ladebu: Bruce spent 20 years as a professional adventurer, explorer, and guide traveling to some of the wildest places on earth. He has extensive training in tactical skills and 150 hours in executive security training, as well as training in the combative arts of Krav Maga, Silat, and Systema. Bruce also has years of survival training, along with developing other specialized skill sets. As a survival instructor, he taught various courses such as natural wild foods, basic survival, advance survival skills, tracking, stalking, camouflage and hunting skills. Bruce is the founder and director of Children's Rescue Initiative.
Tim Lucas: Guru Tim Lucas resides in Pennsylvania and has been training, practicing and teaching wilderness survival and combat Martial Arts for over 42
years. Guru Tim currently owns and operates Erie Krav Maga as a full time Martial Arts instructor. Growing up in the Hills of West Virginia, hunting, fishing and
spending time in the woods became his favorite past time. Guru Tim graduated from several of Tom Brown Jr.'s Wilderness Survival schools, studied with the late Master Herbalist Tony McCullum and attended several Wild Edible/Medicinal Mushroom forays hosted by the late Gary Lincoff. Guru Tim is known as a patient, passionate teacher.
What to Bring
Clothing appropriate for the weather
A hat (we may be out in the hot sun)
Bug spray (the ticks are bad in PA)
A fixed blade knife
A note book and pen/pencil
Camera or phone for pictures
A lunch and water bottle or something to drink
REQUIREMENTS
Upon arrival, you'll be required to fill out a few forms.