Description
Tactical, Education, Advance, Medical, S.E.R.E.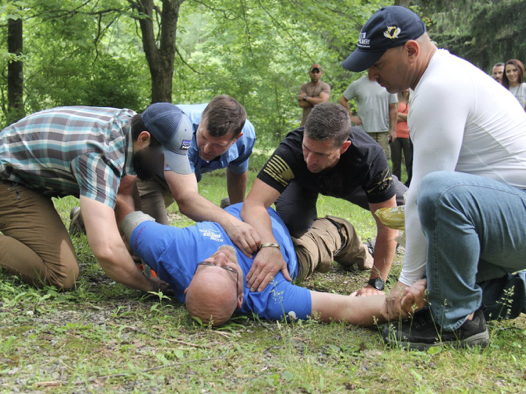 T.E.A.M.S. training is designed to help prepare you for work on humanitarian projects in high risk areas, including work done through CRI. Attending our training does not guarantee you a role within CRI, but it is one of the criteria required for all who desire to volunteer with CRI.
At the end of the training, each attendee will meet with a board of instructors for an interview and evaluation. If you're selected to be a part of CRI, depending on your qualifications, you can be involved in the following ways:
Rescue Team
SurvivorCare™ Team
SurvivorCare Team Security
Advance and Investigative Team
Cyber Division
Public Speaker/Ambassador
Command Post
Course Instructor

This course will give you the chance to build great skills for safety and effectiveness in the field
Our instructors have real world experience
in rescuing children from some of the harshest
environments on the planet. Some have recently been helping to defeat ISIS, while others have
experienced combat realities around the world. All are highly trained in various skill sets. The instructors will work with you to advance your confidence and proficiency in a variety of tasks and skills. The course includes classroom time, panel discussions, evening chats and lots of hands-on training. 


Topics and additional course information will be available after the pre-course interview has been completed. Simply log your interest by filling out the form on the right, clicking submit, and completing the $0 purchase. We will then contact you.
Thank you for your interest in Children's Rescue Initiative!
If you have completed the interview and have been accepted into TEAMS training, log into the site, and then click here.