Description
Training to be equipped for medical emergencies.
Location
10670 Hwy 18, Conneaut Lake, PA 16316
Date & Time
August 13-18, 2021 (REGISTRATION CLOSED)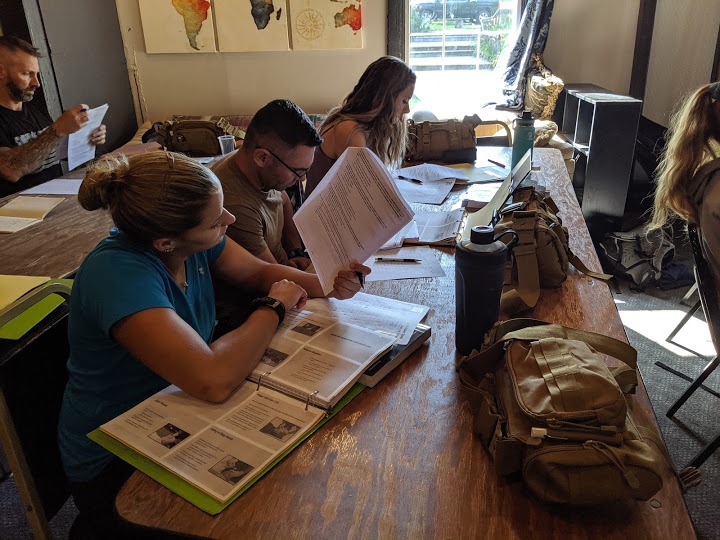 The EMR (Emergency Medical Response) course meets and exceeds the requirements set by National EMS standards.  Many of the skills that we teach in an EMT-B course will be taught during this course plus much more.  You will receive a nationally recognized certification good for two years.  You will also receive a BLS CPR certification and an NAEMT B-CON certificate.  This course teaches you basic necessary medical skills to help sustain life, as well as how to minimize injury during pre-hospital medical and/or traumatic emergencies while awaiting or even alongside higher-level personnel at the scene.  The instructor will work with you to advance your confidence and proficiency in a variety of tasks and skills.  There will be classroom time, panel discussions, evening chats, and LOTS of hands-on training.  Here is a link to get more info regarding the course: https://emergencycare.hsi.com/emergency-medical-response-training .

This course will give you the tools to build great skills for effectiveness in the field.
TOPICS Include:
* Scene Safety and Size-Up
* Primary & Secondary Patient Assessment
* Dealing with Medical Emergencies
* CPR/AED
* Oxygen Therapy/Basic Airway Adjuncts
* Dealing with Traumatic Injuries (Live Tissue Wound Packing)
* Basic Pharmacological Intervention
* Patient Packing and Moving
*Basic Survival Skills
* The How and Why of IFAK Kits
* And more!
Our Instructors:
Keith & Debbie Spanberger: In 1998, Keith and his wife, Debbie, founded MedCo International; a company that has a vast list of training programs with a customer base that ranges from local daycare centers and churches to Fortune 500 companies. Keith has taught both nationally and internationally to firefighters and other emergency medical workers. All courses taught by MedCo are custom-designed to fit each customer's needs.
Because of MedCo's network of instructors, our training programs can range from very basic to full live fire tactical training.
Keith is a Certified in the Following:
* Texas EMT-B
* College Station Municipal Fire Fighter School – Firefighting Phase 2
* American Safety & Health Institute Level 9 Instructor Trainer: He teaches basic through provider level CPR/AED, Basic First Aid to Wilderness First Responder.
* NAEMT PHTLS & B-Con Instructor
* NAEMT TCCC (Tactical Combat Casualty Care), PHTLS, B-Con, GEM, EPC
Debbie is Certified in the Following:
* ASHI Emergency Medical Responder
* BLS CPR
* Basic First Aid
Registration
The course costs $825 and on-site lodging is available for $175 for a total of $1,000 (see below for more on lodging). 
If a second person in your family would like to attend, they can register for a discounted price of $625, but that does not include a book.
If you've already attended the course and would like to be re-certified, the course is $625. You would need to bring the book from your previous course.
TEAMS graduates receive a discounted price of $725 (this includes a book). 
If you are a TEAMS graduate, have a second person attending, or are attending to be re-certified, please emailed training@thechildrensrescue.org to receive your discount code BEFORE registering.
LODginG
Lodging is not included in the cost of this course, however, lodging in CRI's dorms is available for $35/night. Please add the appropriate number of nights of lodging to your cart in addition to this course if you would like to stay onsite. You will require 5 nights of lodging for this course.
MEALS
Lunch is included in the cost of this course, however, breakfast and dinner are not. If you stay in CRI lodging, there are kitchenettes to allow you to prepare your own food. Since many of the lunch meals are donated by local community members, special dietary requirements may not be able to be met. In that case, be prepared to provide your own meals.
Please Note: The EMR deposit is non-refundable. The balance and lodging are available for refund until one month prior to training. At that time, the entire amount is non-refundable.