The following are rescue stories from brave children who lived through the torture of forced labor and sex slavery and made it to the other side. Some of this is hard to hear, but their
stories need to be heard
.
---
RUBY
My name is Ruby.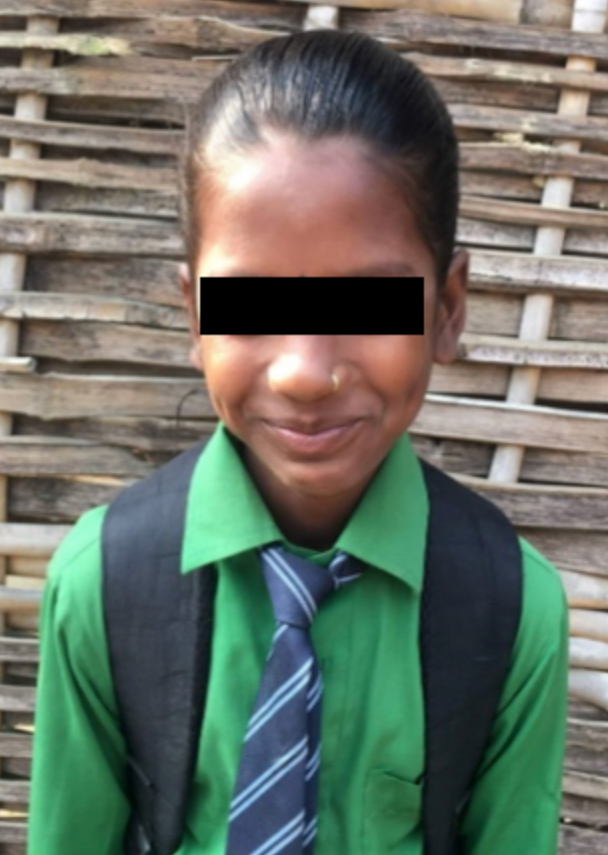 I am 10 years old. There were six members in our family. My father, mother and four sisters. When I was 7 years old my father died by cancer. After the death of my father, my mother is always worried for caring us. We had a small piece of land and a small hut but after the death of my father my mother could not pay the borrow money which they had taken from the land lord before few years. So my mother sold the land and small hut and payed back all the loan.
My mother was worried about us marry when we grow, because in our cast at the time of daughter's marriage my mother has to pay dowry and she has nothing. One of my elder sister who used to work for the master in farm, she got married at the age of 12 and we don't know where is she now days because her husband had taken her for work. My mother used to be worry about our living and food.

One day (before two years) me and my friend, who is from our community left home to find the work and we started work at a restaurant. Both of us worked in the restaurant for five months, but did not get money but got tortured from the restaurant owners. So my friend left work there and I did not know where she gone. I also left work there and went to see my mother and sisters, but they left the place where they used to live. I was so worried that there was no one where I go. I was walking in the road at the evening and crying, a man with motor bike asked me where I go. I could not speak to him as he was an old man and very fat.

He kept me in his motor bike and driven me about three hours and left me in a brick factory. I saw many other children and some families there. The people there gave me food and place to sleep. They did not ask me to work for three days but after three days I worked from early morning to late evening every day. They abused me. After three months they again kept me in motor bike with other two girls and driven about five hours and left us in a new brick factory. I did not have good cloths to wear and no mattress for good sleep. Many days I slept in dry straw and after few months they gave me mattress to sleep.

I never got money from my work. I made some friends there as the other children used to live with their parents and they helped work to their parents.

[But] some men rescue me. Now I am happy that I am getting good food, dress and going to school. I want to be a teacher in future and teach the poor children.
---
SANDHYA
My name is Sandhya.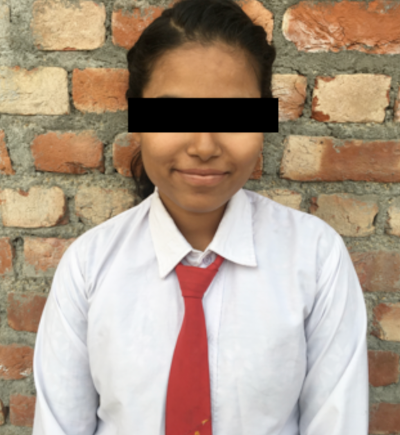 As I remembered, my father died before 8 years and my mother was sick. I had 2 brothers, but I don't know about them now.

After the death of my father, my mother could not provide us food and cloths because she was not feeling well at that time. For the first time, I came to my relative house and stayed there for 3 years. I was happy with my relative for few months and they admitted me in a local school too.
But slowly they asked me to do lots of works like collecting fire woods, cooking, washing clothes, cleaning houses, etc. So I did not get chance to continue my school.

For many days I peeped through the windows that my friends are going to school but I was not allowed. I cried for many days but I did not have any options. Sometimes I was beaten by my relatives and not got good food and good place to sleep.

Before five years I left my relative house and went to a small restaurant for work in a town. I got food, cloths, and place to sleep there for few months. The owner of the restaurant was happy with me and they loved me as their own daughter.

After 6 months of working there, slowly the young people came to the restaurants and spent time for drinking and eating. The day after another, they started to touch me in my different parts of body. I was not feeling happy with this and used to say to the restaurant owner and his wife.

At the beginning they responded well and asked the young people not to touch me but later, I noticed the owners encouraged the young guys to play with me so they their business will be good.

Many times the young guys asked me to sleep with them and they will give me more money. I denied to sleep with them, but restaurant owner forced me and said, if you sleep with guys, you will get extra money for good cloths and ornaments.

I denied for many times to sleep with the drunked people but I did not have any idea and there was no one to save me because to whom I believed and got sheltered like my parents, they also forced me to sleep with these guys, So I slept many times with different people. [She started to cry and we stopped asking.]

In March, 2018 I am including some other children rescued from the restaurant by the very big white people and brought to a new place. I did not have any ideas what was going on to me. Later I realized that we all are safe here in this new place.

Now days, we are learning many things from this new family and we all the children are going to school. The new parents love me well and teach me good things as their own child. I am really happy now as I have got new life.
---
YOU CAN HELP
Click to send your one time or recurring donation to support these children or directly sponsor a child. Your support changes lives.